Meet the Governors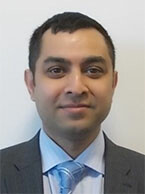 Dr Nurul Alam
Parent Governor
I am Nurul and was elected as a parent governor in November 2019 for the next four years. I bring both a parent perspective and relevant skills and experience to the role of Governor. I will appropriately challenge and support the school and its excellent senior leadership team, to be the best they can. I am passionate about the ongoing development of all ages and believe the enjoyment of learning starts with the positive well-rounded education children receive at school.
By training, I am Nanotechnologist and working as a Scientist. I received my PhD in Materials Science and Engineering from the University of Nottingham, followed by research associate/fellow at the University of Cambridge under EPSRC advanced fellowships grants. I have over 20 years of work experience in Academic, Materials, Chemical and Environmental sectors included Defence, Aerospace, Pharmaceuticals, Agrochemicals, Food and Beverage, Mining, Medical device and Household chemicals. In my research contributions to the scientific arena, I have published over 15 peer reviewed articles in the reputed international journal and presented more than 50 conferences, related to renewable energy, hydrogen storage, fuel cell, heterogeneous catalysis, drug delivery, mining, diving, respiratory and nanoporous materials. I have completed various training and academic courses in my career including Chartered Engineer (CEng), Chartered Environmentalist (CEnv), Chartered Chemist (CChem), Chartered Scientist (CSci), Chartered Manager (CMgr) and the European Chemist (EurChem). I also received a prestigious fellowship FIMMM, FCMI from the Institute of Materials Minerals and Mining (IOM3) and Chartered Management Institute (CMI), respectively.
Finally, I will use my experience, time and energy to work hard to make sure the children get the best possible deal and also maintain a flexible approach to assisting the school and the board of governors where I can especially in my role as Link Governor for Science.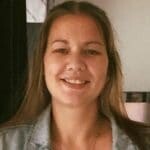 Rachel Alderson
Parent Governor
I am 35 years old and I have 4 children with twin girls that currently attend Alderman Bolton Primary school and have been working within social care for over 15 years.
I am currently working as a Deputy Manager within a not-for-profit charity supporting adults with learning disabilities and mental health. I have worked with adults and children with learning disabilities, ADHD, Autism, PICA and other complex needs. As part of my role I work collaboratively with the local authority, local advocacy groups and health professionals to enable people we support have a voice.
I am very passionate about ensuring that each person is listened to and empowered in order to reach effective outcomes. I am delighted to be a governor at Alderman Bolton to offer support and to build on the outstanding support that is already given to the children throughout.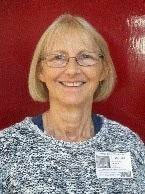 Yvette Blake
Co-opted Governor
I was appointed as a Local Authority Governor in 2015 and am the current Vice-Chair of Governors. I am also the link governor for Behaviour, Pupil Premium and Early Years.
Although retired now, my whole working life was spent within the field of education. I have taught all ages from Foundation Stage to Year Six in a number of different schools both within Warrington and further afield. I have also worked for the Local Authority as an ICT and subsequently a Literacy Consultant before becoming Head Teacher of a large Infant and Nursery School.
I believe passionately in offering children a rich, broad and balanced curriculum that focuses on personal as well as academic growth and achievement. I am delighted to have the opportunity to share my experience, professional knowledge and enthusiasm for learning with the children, staff, parents and Governors at Alderman Bolton Primary School as we all work towards being the best that we can be.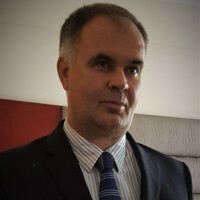 Karl Holmes
Co-opted Governor
My name is Karl Holmes and I have been a member of this community for over 30 years as a resident and a local police officer. I understand the different challenges faced by the community across Warrington. My son was educated locally, my daughter-in-law is a teacher and now my grandchild is also in school. I was fortunate to benefit from a good education and the influence of a great school. I strongly believe that good governance is a crucial especially as the operating environment grows more complex and diverse. I consider supporting good schools and influencing children through education and the development of life skills is vital to improve quality in the community.
In my various roles within the National Crime Agency, I have developed skills in child safeguarding, risk/threats management and solutions when managing relationships while supporting ChildLine to resolve immediate threat to life to children at risk. I held governance, assurance and reporting roles across HMG funding for international projects building capacity and capability. I was the lead role accountable for cross HMG annual reviews/inspections and oversight. I have also offered advice/guidance to the British Council to maintain exam integrity, staff confidence and mitigate reputational risk.
I am experienced at building relationships having done so at a senior diplomatic level in challenging locations. I have also held trade union positions, negotiating for terms and conditions together with chairing discipline panels, giving me a holistic experience of internal and employment matters.
I believe my experience and skill set can add value to the team of governors at Alderman Bolton to help bring a well-judged, proportionate and balanced view-point that can assist in the performance of the school, teachers and children.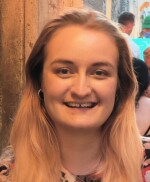 Stephanie Garner 
Co-opted Governor
I am a 26 year old, process engineer – originally from Lincolnshire. I went to school in a rural primary school in a medium sized village called Woodhall Spa, famed for its golf courses and the Dambusters.
I studied chemical engineering at University of Bath and completed my dissertation on the importance and challenges for young engineers entering the industry in the UK, this is the main reason I chose to become a governor as getting this unique insight into the education system and the importance of early years education was invaluable.
My second dissertation was on strawberry ice cream, however I am yet to find volunteering opportunities in this field! I have worked for a company making cardboard boxes across the UK in Weston Super Mare, Peterborough, Chesterfield and now have settled working in North Wales, I hope that the range of experiences in processes across factories in the UK and understanding the key skills needed for the workplace will help as I settle into the role of governor and I look forward to helping the community of Alderman Bolton in every way I can.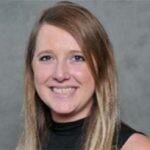 Sarah Morris
Head of School
I was born in Ireland and moved to Liverpool to study Fine Art. Following this I gained my PGCE and worked in schools in both Liverpool and Cheshire West.
I joined Alderman Bolton Primary School as a Senior Leader in 2013. During my time at our school, I've taught across Key Stage Two and have led English and Assessment and was delighted to be successful at interview for the Deputy Headteacher position in 2017. In 2018/2019, I had the opportunity of being Acting Headteacher. I thoroughly enjoyed the role and gained invaluable experience of leadership at that level. It was extremely rewarding to have an impact on a wider scale. As Head of School now, I continue to enjoy the rewards and challenges of leading our school.
Becoming a member of the governing body has added a new dimension to my role and created further opportunities for me to make a difference. I am passionate about all of our pupils reaching their full potential and having a high-quality education which fosters a love of learning.
Danny Proudfoot
Chair of Governors
I became a governor of Alderman Bolton School in November 2021 and I am excited to be able to contribute to the continuing success of the school and to the wider multi-academy trust (WPAT).
Initially, I thought I was destined for a life in academia and took degrees in economics from Lancaster University and then Manchester University but it wasn't too long before the family tradition of teaching grabbed me. Both my parents were primary school teachers and my grandfather started teaching in 1904. I trained as a business and economics teacher and came to work in Warrington at Great Sankey High.
For many years I was involved in pastoral work and this often meant working closely with primary school colleagues. I soon came to see the vital importance of primary education for the young people who were coming to secondary school. I was also NUT representative for several years and a teacher elected governor. I was particularly interested in the use of new technologies such as VLEs to enhance education.
In the latter part of my career I ran a large faculty that covered a wide spectrum of the curriculum from computing to business and beyond. I was proud when the faculty was graded Outstanding. I will bring this desire for excellence to my role as governor. The best part of my job was working with young people and I was very impressed with the positive educational environment I witnessed when I visited Alderman Bolton before becoming a governor.
Since my retirement I have been able to walk the Cheshire countryside and have just got a new dog to keep me company. My wife is the rector of the beautiful church of St. Wilfrid's and I have two grown up daughters. I enjoy playing bass guitar in a local covers band.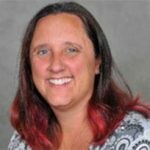 Clair Ralphson
Staff Governor
I began my teaching career in a Junior school in Dartford, Kent after studying music at the University of Surrey and gaining my PGCE at the University of Greenwich. I relocated to Warrington in 1999 and joined Alderman Bolton in September 2000 as the youngest member of the staff team. I now find myself speaking to parents who I taught as children!
I have taught across EYFS, KS1 and KS2 and have led a number of subjects/areas, including music, computing and Early Years. Currently I am a senior leader with responsibility for Key Stage One.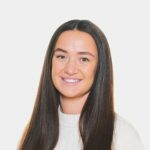 Libby Worthington
WPAT representative
My name is Libby Worthington and I have worked at WPAT since I started as an apprentice back in 2018, at the age of 19. Since then, my role has progressed and I am now Digital Media and Communications Coordinator for the trust. This entails developing strategies to increase awareness of the WPAT brand, whilst staying up-to-date with the latest marketing technologies and implementing them trust-wide.
My role allows me to communicate with colleagues within the staff and leadership teams across all of our WPAT schools.
Although I am new to school governance, I am confident that I can bring knowledge to and support the board through my trust-based experience. I am keen to learn and am looking forward to supporting the education for each child at Alderman Bolton.